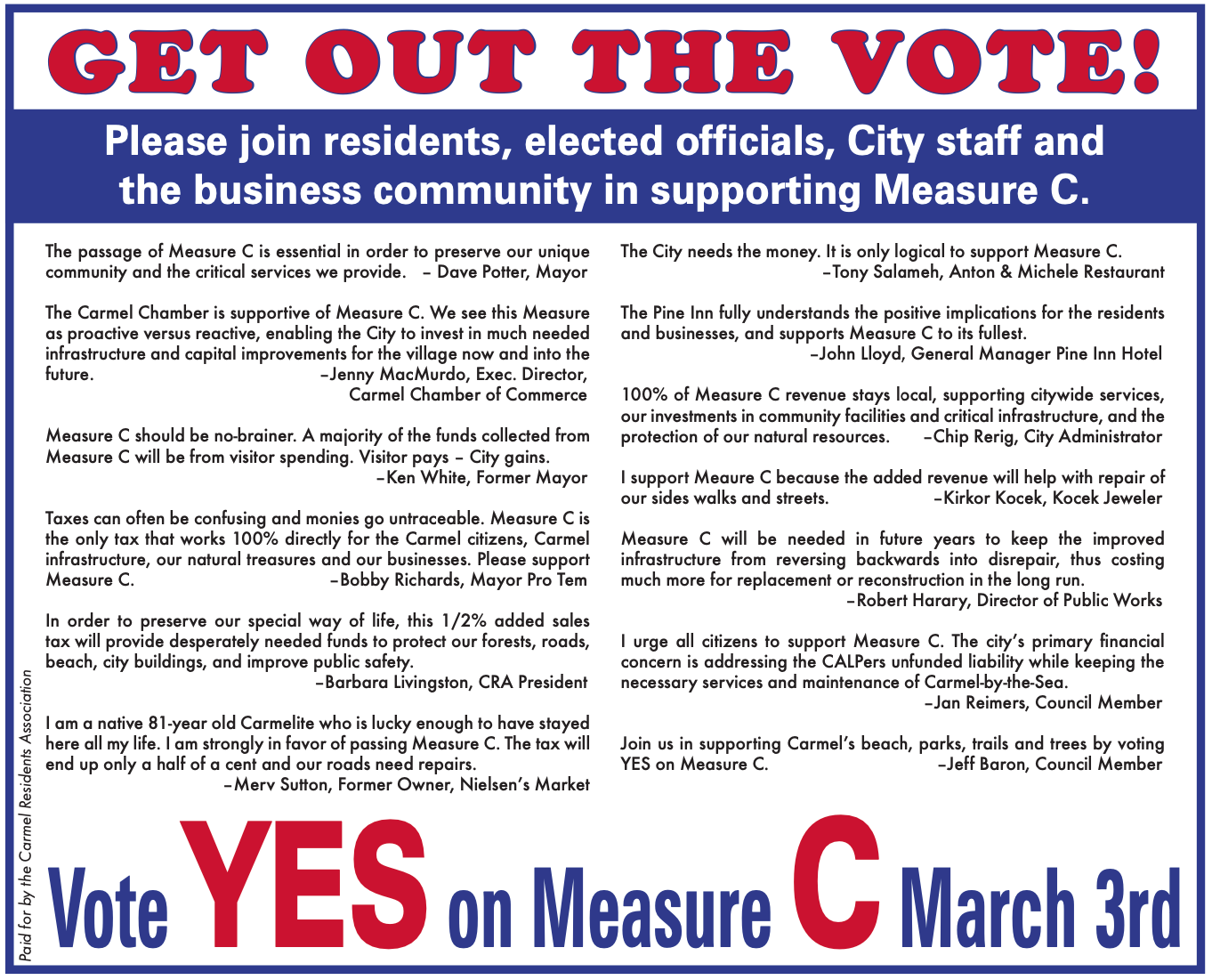 Once in a while there are issues that come forward that are very important to the future of our Village. Measure C is one of  them. The CRA, along with the Carmel Chamber and our City officials strongly encouraged all of our members and other citizens who are registered to vote in Carmel-by-the-Sea to VOTE YES on Measure C.
With the help of our over 700 CRA members Measure C was passed with 709 or 61% of the votes in favor. Thanks to our City Council, Chamber and CRA members who worked to make this a success for the Village.
Our members can help make Measure C even more successful by grabbing your VIP card and going out and supporting our local businesses! 
Share this post: